Western Cedar Supply was started by Randy Johnson.  Randy got his start in roofing early in life with his dad and Cedar Roofs of Virginia.  With strong roots in roofing and a relationship with the Cedar Shake & Shingle Bureau, Randy met tremendous success with the name Western Cedar Roofs, Inc. This success allowed him to branch out into all types of roofing and eventually make the leap into the supply industry.  Having been a customer to roofing supply stores, and dealing with the frustration of salesmen that sell a product based on how many points he's going to make and not the knowledge of how the product performs was incentive enough to push Randy into the supply business.  Working on the roof himself everyday and getting a business started from nothing, Randy knew the importance of good service and respect.  Randy feels it's easier to give a roofer the respect he deserves having been a roofer himself.  No longer installing roofing, Randy hopes that with WCS he can offer his customers the information they need to make the best decision for them and their roofing needs.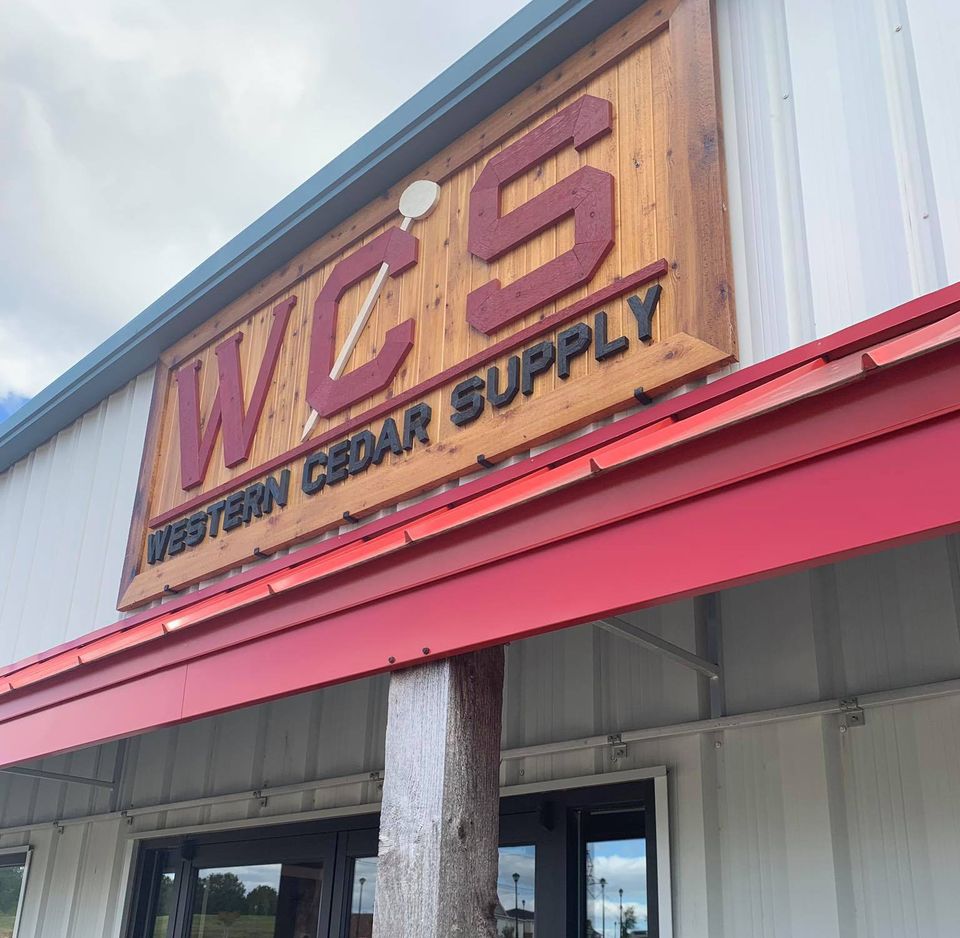 Phyllis Johnson - President - Human Resources
pjohnson@westerncedarsupply.com
As the President of WCS, Phyllis is the "matriarch" of the WCS family. Phyllis and Randy Johnson started the company together in 1978 and since day one she has been the one behind the scenes keeping everyone straight. She is a graduate from the "School of Christ" and it is pretty apparent in her life. Living life "treating others as you would like to be treated AND doing unto others as you would have them do unto you", Phyllis says, are key to success inside and outside of the workplace. When not at work Phyllis is usually enjoying time with her kids and grandkids. "All of our employees are like family, and some are. I want each of them to enjoy all the blessings and reach their goals in life".
Randy Johnson - Vice President
rjohnson@westerncedarsupply.com
Randy Johnson, the "patriarch" of the WCS family, has many roles and will do any and everything it takes to get the job done. On any given day you'll find him delivering materials, cleaning the warehouse, loading trucks, helping customers and doing various office tasks. He says he loves every minute of it. And it shows. Randy started working in cedar roofing with his father in high school on the weekends and always had a passion for it. In 1978 with long hard days and a handful of good employees Randy and his wife, Phyllis, started Western Cedar Roofs Inc. It became extremely successful. In 1999 he saw a void in the industry that he believed he could fill. He started Western Cedar Supply (WCS) as a supply company that gave the same customer service, care and respect for the "small" roofing companies as the larger ones. When not at WCS Randy is enjoying time with his wife, kids and especially grandkids or riding his Harley Davidson and working on his collection of classic cars. He says his love of Jesus inspires him daily. Randy loves to see what each day brings. "I believe in thinking positive and not worrying about things that cannot be changed. When you have great employees you realize how blessed you are and you can truly enjoy the work you do."
Mike Lassiter  - General Manager/Finance Manager/Accounting
mlassiter@westerncedarsupply.com
Mike has been a part of the WCS family since 2003. After attaining an accounting degree from East Carolina University Mike has worked in every aspect of the business world from publicly traded companies to owning and operating his own small business. His role includes many back end tasks such as helping develop company policies and procedures ensuring compliance with  business/ government regulations and industry standards. "One of the things I enjoy the most about coming to work everyday is the idea of helping customers and WCS grow" , Mike says. "Aiming for a quality product in every aspect of the business, from sales to delivery to invoicing is what sets you on track for growth and success."  When not at WCS you can find Mike staying busy with various property management tasks or occasionally enjoying himself with a day on the lake/pond fishing.
Josh Pepper - Sales/Operations Manager
jpepper@westerncedarsupply.com
919.604.5415 (cell)
Josh has been a part of the WCS family since 2007. Prior to that he ran a hardware store in Garner, NC with his family. Outside of WCS Josh is a singer/songwriter who leads worship at his church and plays with a local country music act. He has a passion for woodworking and doing furniture restoration alongside his wife. He believes that life is about a strong work ethic, a love for Jesus Christ and a goal to always make someone else's life better. This is a mindset that he hopes to instill in his two sons. "I believe in (WCS). I believe in what we stand for as a company.I believe in who we are as people. If we put THAT ahead of everything else, there is no way we can fail."
Andrew Talton - Outside Sales
atalton@westerncedarsupply.com
919.333.9323 (cell)
Andrew has been a part of the WCS family since early 2021. As an outside salesman, Andrew is often the first person that new customers will come in contact with and the "face" of our organization on the road. He is in charge of new customer acquisition and customer retention. Prior to working at WCS Andrew did commercial welding, electrical work and most recently metal roof manufacturing. As a husband, father and owner of a small farm he spends most of his free time cutting grass, but DOES enjoy doing small electrical projects and woodworking. "It's hard to run with the weight of gold...Other Hand, I've been told it's hard to run with the weight of lead". Andrew says of WCS, " I love to help people and so does everyone here at WCS...we are a match made in Heaven".
Denise Mora - Account Manager, Receiving, Bilingual Sales
dmora@westerncedarsupply.com
Denise has been a part of the WCS family since 2014. Prior to this she worked in agriculture and the food industry. Denise believes that you should try to "be the change that you wish to see in the world" and she tries to live by these words daily. She enjoys being the liaison for our  hispanic customer base and giving them the excellent customer service that WCS was built upon. In her free time she enjoys resting, watching movies with her son and doing DIY projects around the house.
Larry Timm - Inside Sales, Account Manager, Logistics 
ltimm@westerncedarsupply.com
Larry has been a part of the WCS family since 2010. Prior to that he was a member of the United States Army where he served in Iraq. Chances are, if you call you'll get Larry on the phone. He loves watching movies and traveling with his family but it is his passion  for woodworking that makes each day selling cedar and specialty lumber a joy. He believes that "to live is Christ, and to die is gain" - Phil 1:21. Larry truly desires to be helpful and to edify those he comes in contact with. If that includes sales, SO BE IT. ;)
Diana Arteaga - Account Manager, Bilingual Sales

Andrew Johnson - Warehouse / Shipping
Andrew has been a part of the WCS family since January, 2023. He graduated from East Carolina University with a B.A. in Business with a concentration in Marketing and has worked in construction, medical and advertising. While at ECU, Andrew swam with a focus on the breaststroke and individual medley. In his time away from WCS he works as a swim instructor at H&L Swim Academy at Riverwood Athletic Club and also enjoys woodworking. He says that, " Being a friendly face and showing quality service usually leads to a satisfied customer" and this motivates him daily.  Andrew is inspired by his friends and family as well the great Ferris Bueller who once said, " Life moves pretty fast. If you don't stop and look around once in a while, you could miss it."
Steven Tomlinson - Delivery Driver Vince Martinez - Delivery Driver
Vince has been a part of the WCS family since 2019. Before coming to work here he did maintenance work and drove trucks for other companies in the area. Vince says that his family inspires him to be the best that he can be every day. He works constantly. Even in his "free time" he is working on something. When not at WCS he likes to help his neighbors with anything that they may need help with. Vince says that he feels "welcomed by the team that we have here" and that "we all work well together- it is comfortable."
What Our Customers are Saying

 
"Great people to deal with very knowledgeable and courteous. All types of building supplies."

- Steven, Google Review
"Great Employees and Owners!!! Always go above and beyond to supply us materials and help keep us on schedule."

- Ben, Google Review
"The customer service is second to none!! They go above and beyond every order. We love the staff and ownership."

- Carey, Google Review